Main content starts here, tab to start navigating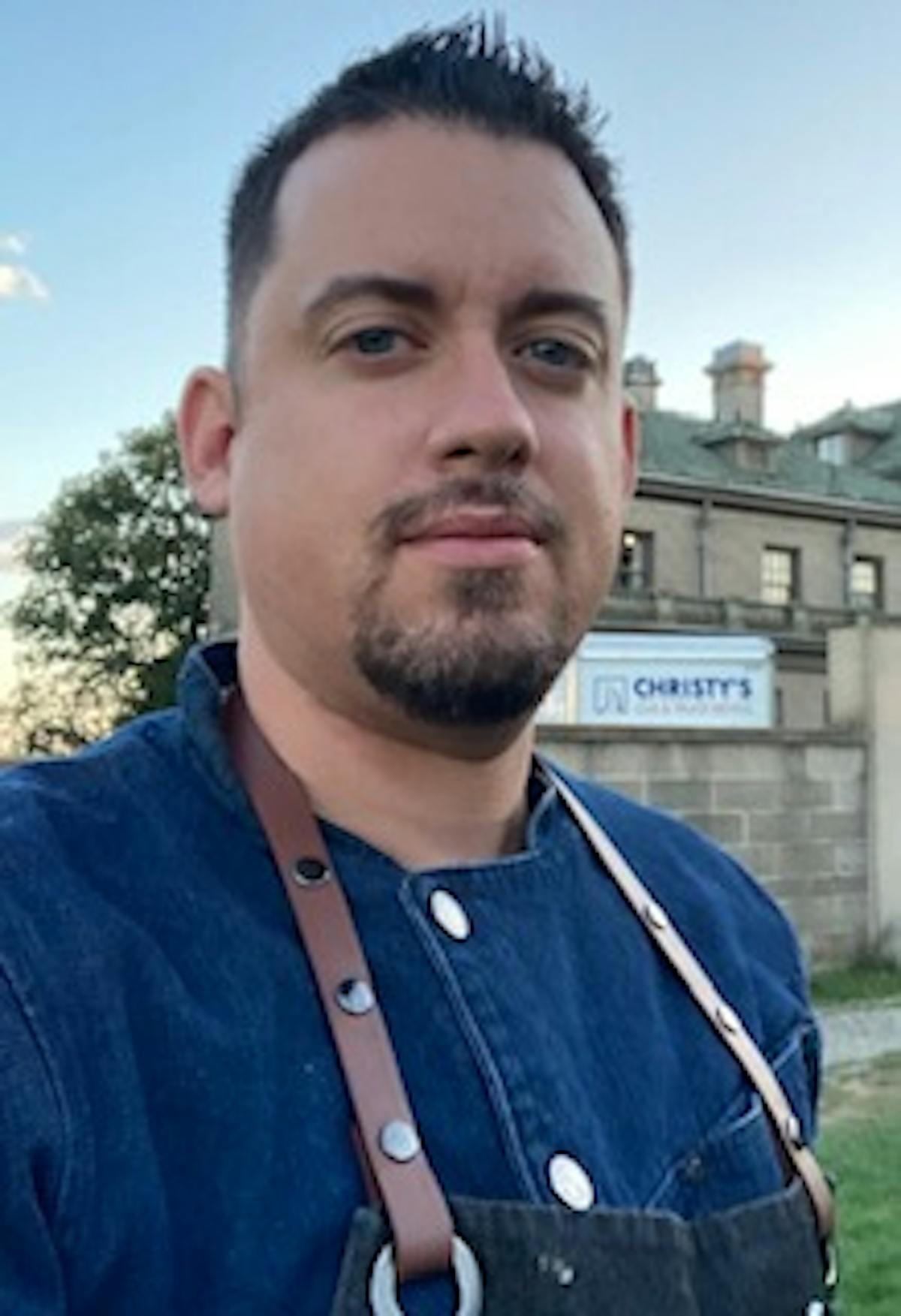 Chef Josh Barber
Catering Sous Chef/Culinary Instructor
Meet Josh Barber, a catering sous chef at Fire by Forge who is fueled by his passion for all-things-food. With a deep love for creating exceptional culinary experiences for his guests and friends, Josh's journey in the culinary world has been nothing short of remarkable.
As an epilepsy survivor, Josh has conquered adversity and discovered his true calling through the tantalizing aromas and exquisite flavors of Barbecue, which he has mastered to perfection. His specialty lies in the art of creating mouthwatering dishes that leave a lasting impression on anyone fortunate enough to indulge in his creations.
A graduate of the MCC Culinary Arts program, Josh's dedication and commitment to his craft were evident from the start. His exceptional performance in both studies and technique earned him the prestigious academic excellence award, showcasing his unwavering determination to excel in his culinary endeavors.
In addition to his professional achievements, Josh is deeply connected to his local community. He generously volunteers his spare time at organizations like CT Foodshare and MACC Charities, where he passionately prepares hot meals from scratch, sharing his culinary expertise and bringing joy to those in need.
Recognized for his remarkable skills, Josh has garnered praise from esteemed sources such as the Hartford Courant. In an article featuring his talent, they stated, "For MCC chef, it's 'more than just cooking." This sentiment perfectly captures Josh's philosophy, as cooking is not just a job for him—it is his life, his love, and his ultimate passion.
When Josh is in the kitchen, he exudes a contagious energy and infectious enthusiasm that infuses every dish he creates. His dedication to culinary excellence is matched only by his desire to push boundaries and surprise his guests with food that leaves them awestruck.
For Josh, cooking is not just about preparing meals—it's about crafting unforgettable experiences that ignite the senses and forge lasting memories. With his extraordinary talent and unwavering passion, Josh Barber is a culinary maestro who loves nothing more than to have fun, create extraordinary dishes, and leave people in awe of his remarkable culinary skills.