Main content starts here, tab to start navigating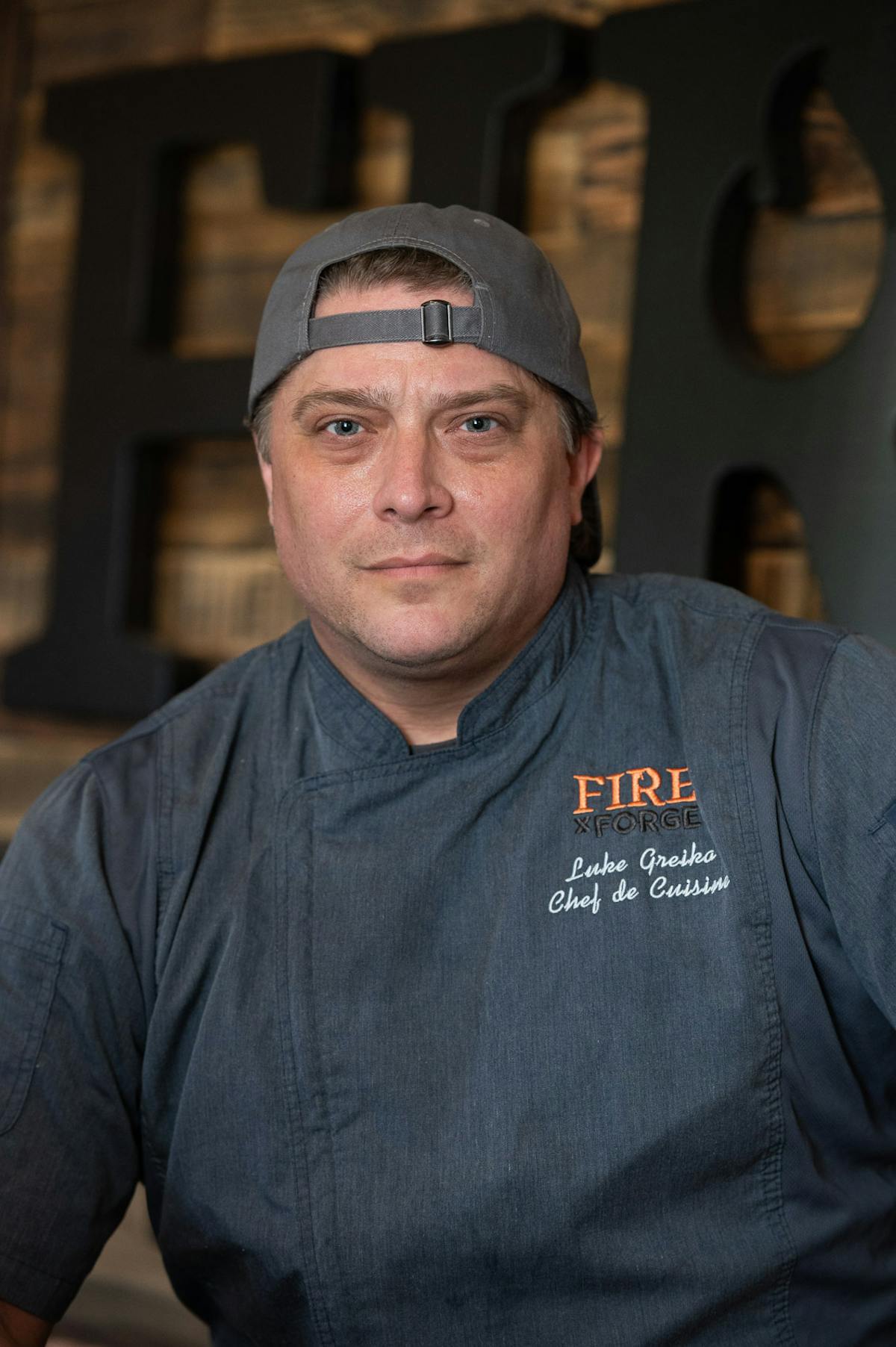 Chef Luke Greika
Chef de Cuisine/Culinary Instructor
Luke Greika is a highly experienced and talented chef who has been involved in the Culinary Arts since he was just 16 years old. Currently serving as the Chef de Cuisine at Fire by Forge, Luke has had an impressive career that has taken him across the United States and helped him to develop a unique and diverse culinary style.
Luke got his start in the restaurant industry working as a dishwasher, lawn mower, and vegetable peeler at the famous Chez Piere restaurant in his hometown of Stafford Springs, CT. Luke went on to study at Johnson & Wales University, where he earned his Associates in Culinary Arts degree.
Over the years, Luke has held a range of exciting and challenging positions, including as Sous Chef at the famous Automatic Slims Restaurant in Memphis and as Executive Chef at McEwan's on Monroe.
Despite these setbacks, Luke has continued to pursue his passion for the Culinary Arts and has developed an impressive skill set that includes expertise in home brewing, baking and pastry arts, and food service management. He has also had the opportunity to work alongside some of the most talented chefs in the industry, including Chef Ben Dubow, who has been a mentor and inspiration to Luke throughout his career.
At Fire by Forge, Luke is excited to be working with a talented crew and serving a diverse range of customers. He is dedicated to continuing to develop his skills and to sharing his passion for food with others.