Main content starts here, tab to start navigating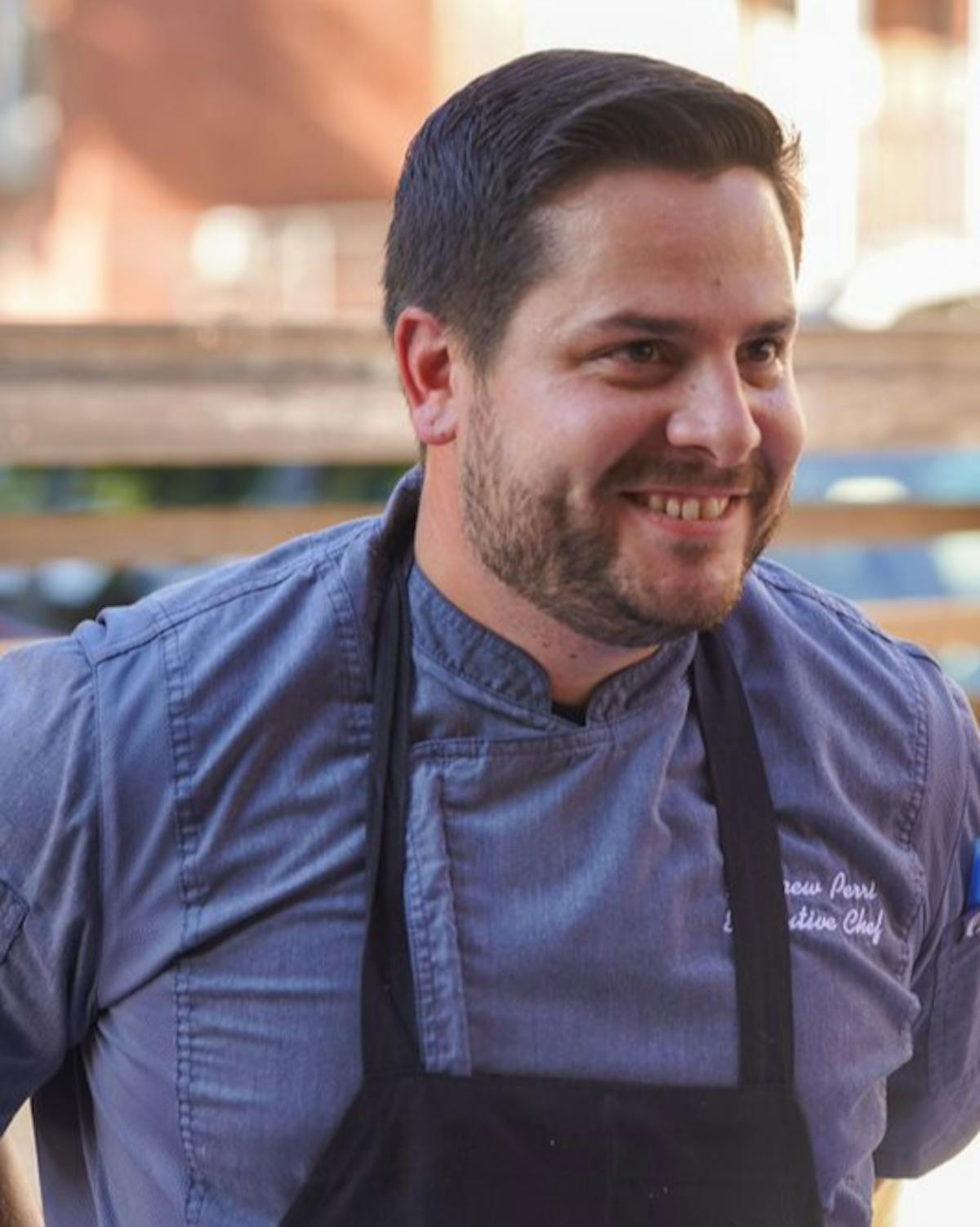 Chef Andrew Perri
Executive Chef/Culinary Instructor
I was born in Camden, NJ, and grew up in the suburbs of Philadelphia (Go Birds!). With over 20 years of experience in the restaurant industry, I've held various roles, starting from a humble dishwasher and now serving as an Executive Chef. My culinary journey took me to the Italian Culinary Institute in Calabria, Italy, as well as Manchester Community College.
Throughout my career, I've always aspired to make a difference beyond merely enriching restaurateurs and working exhausting hours. Discovering FCW was a game-changer for me, allowing me to positively impact people's lives by empowering and coaching them towards a better existence through the power of food. Teaching individuals to cook is just a small part of our approach; more importantly, we strive to build meaningful relationships, restore their confidence, and remind them of their worth and potential for success.
Now, let me answer a few quick questions:
a. Last 5 places I've worked:
Firebox
Butchers and Bakers (Opening team)
Hartford Marriott Downtown
Tapas Mediterranean Grill
Riverview Banquet Hall
b. 5 ingredients I couldn't live without: Salt, Onions, Garlic, Truffles, Potatoes
c. A chef/mentor I admire: I owe a great deal of my professional growth to Chef Tim Fitzgerald and Chef Luis Vazquez. Their tough yet nurturing guidance pushed me to reach my full potential.
d. The dish on our new menu that excites me the most: It's a tough decision, but I can't help but be thrilled about two dishes:
Pan-roasted Branzino: Locally raised Branzino served with farro Piccolo risotto, local mushrooms, shaved fennel, and a citrus beet puree.
Pork Pastor Chop: A tantalizing 12 oz grilled bone-in chop accompanied by grilled pineapple salsa, smoked sweet potato puree, and crispy Brussels sprouts.
e. A funny fact about me: My family affectionately calls me "Bear" because as a baby, I was chubby and covered in hair, resembling a little bear.