Main content starts here, tab to start navigating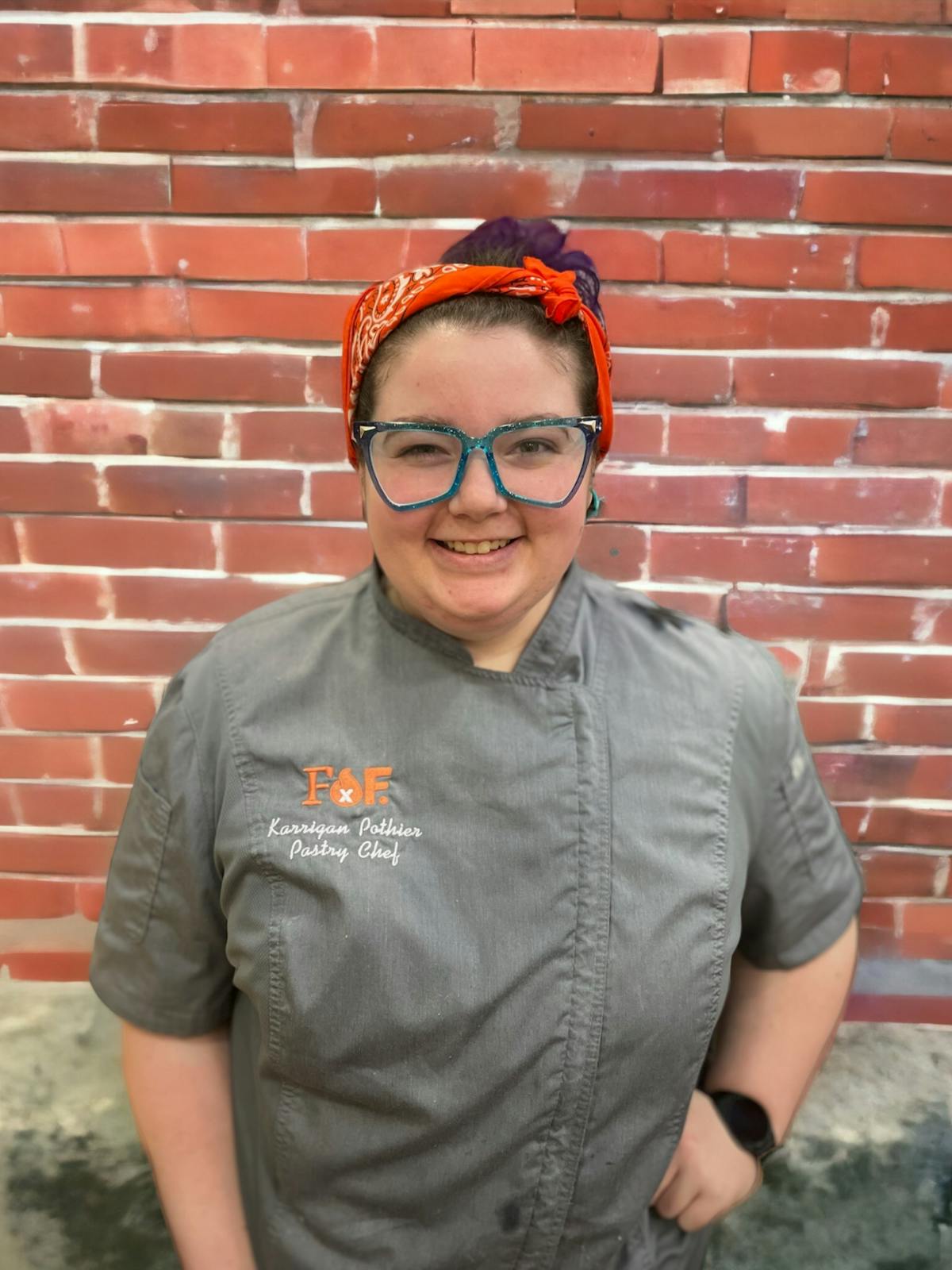 Chef Karrigan Pothier
Head Baker/Baking Instructor
Karrigan has always had a special place in her heart for all things pastry and desserts, stemming from fond memories of baking cookies during the holidays with her family and friends. Her passion for baking continued to grow when she worked at a bakery during college, where she also taught other student employees how to enjoy baking as much as she does.
In 2021, Karrigan joined FCW as the Head Baker, bringing her passion and expertise to our team. She was drawn to FCW's mission of making a difference in people's lives, which gives her a sense of purpose and fulfillment. Karrigan is committed to sharing her love for pastries and desserts with others and hopes to inspire more people to appreciate the art of baking.
Karrigan is proud to work with an extraordinary team at FCW to break down barriers and build a more equitable environment within the culinary industry. Her passions extend beyond baking, as she enjoys art and reading in her spare time. Karrigan brings her unique personality and knowledge of strange facts to work, adding a little bit of fun while serving our community one cookie at a time.