Main content starts here, tab to start navigating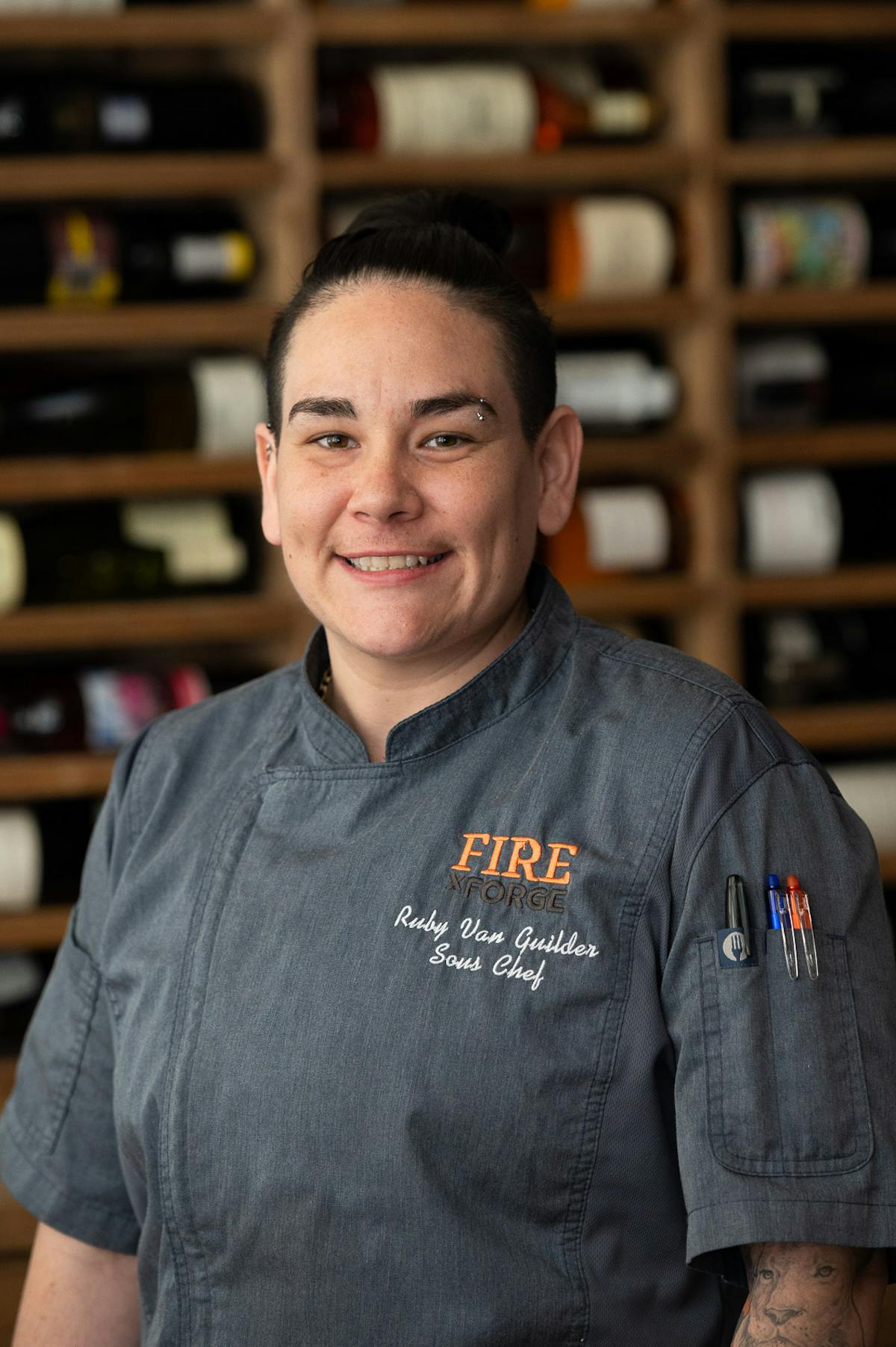 Chef Ruby Van Guilder
Sous Chef/Culinary Instructor
Ruby VanGuilder is a driven and talented sous chef at Fire by Forge. With a strong culinary background, she is constantly striving to grow and improve her skills as a chef. Ruby obtained a General Studies Degree and Professional Chef Certificate from Manchester Community College in 2013, followed by a Culinary Arts Degree in 2015/2016.
Ruby began her culinary career as a Line Cook at Cavey's in Manchester CT, where she was quickly promoted to the grill station due to her excellent performance. She also worked at Texas Roadhouse Restaurant as a bread/bakery production staff member and hostess, controlling seating for approximately 300 covers per night.
Before transitioning to her role at Fire by Forge, Ruby was the Sous Chef at The Kitchen at Billings Forge in Hartford CT, where she has been since August 2014. In her current role, Ruby is responsible for soup and cafe production, orders food and supplies for kitchen use, supervises catered events, and trains individuals with barriers to employment from their culinary training program. She also works with the culinary team on menu planning and specials for the day.
Ruby is a hardworking team player who can think on her feet and problem-solve in a fast-paced environment. She is committed to her craft and always eager to learn more.